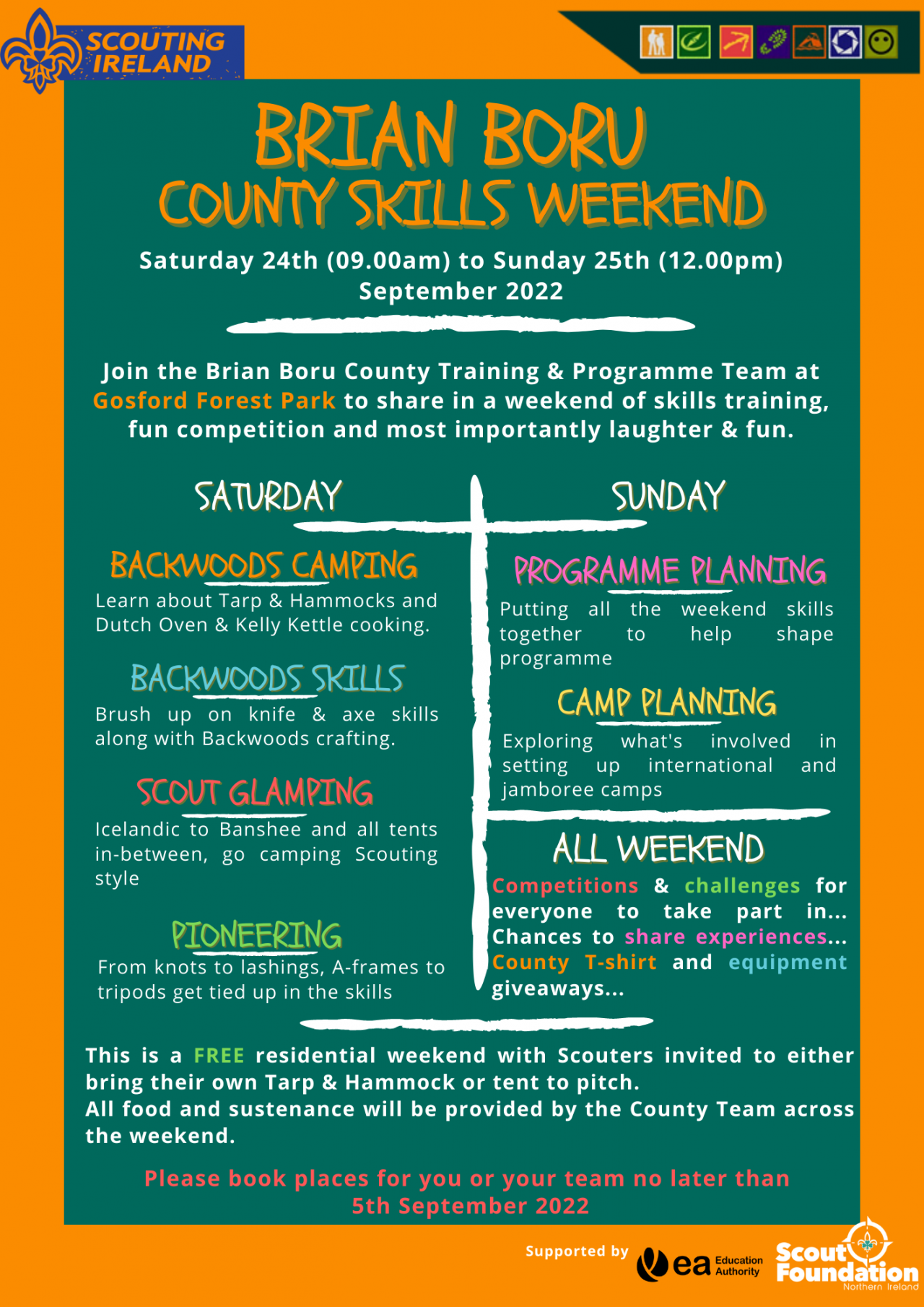 Brian Boru County Skills Weekend

Saturday 24th & Sunday 25th September 2022
Gosford Forest Park
7 Gosford Demesne, Markethill
BT60 1GD
Open to all registered Leaders & Scouters in Brian Boru
Arrive: Saturday 24th Sept 2022 @ 0900 (am)

Overnight Tenting or hammocking (please provide your own)

Finish: Sunday 25th Sept 2022 @ 1200 (pm)
---
The Brian Boru County Team invite all County Leaders and Scouters to join them in taking part in a FREE County Skills weekend at Gosford Forest Park on the 24th & 25th September.
Across the weekend you will be able to take part in learning and sharing of knowledge and experience in Backwoods and Pioneering Adventure Skills. Programme Planning and discussions around organising International/ Jamboree Camps will also be delivered across the weekend.
---
This event is only available to Leaders and Scouters registered with Scouting Ireland Brian Boru County Scout Groups.
---