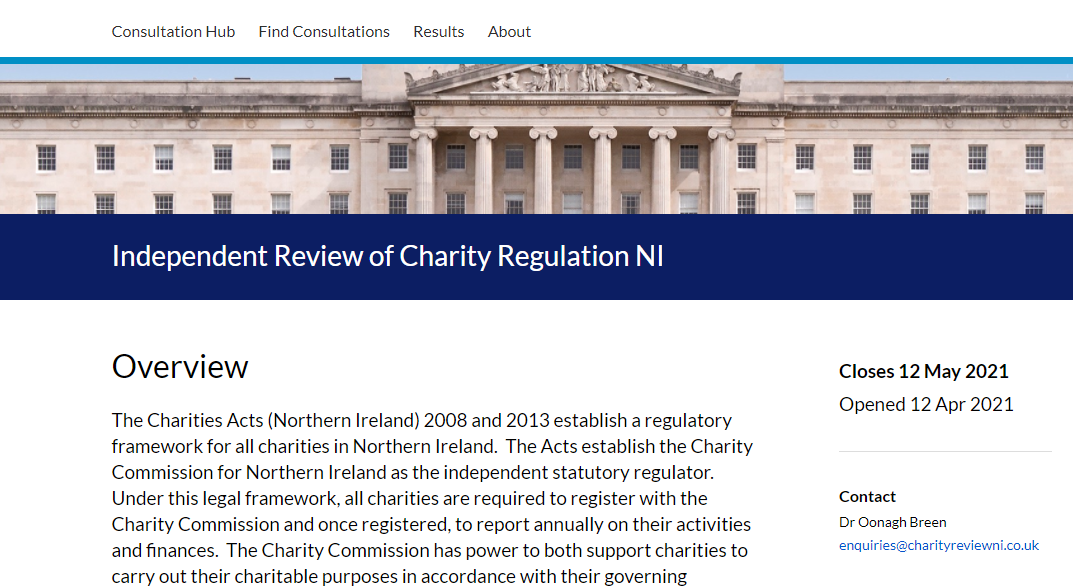 Independent Review of Charity Regulation NI
Link to Terms of Reference and Online Survey
---
A review of the legal and regulatory framework within which the Charity Commission NI operates is now underway.  Your responses to this Online Survey will make an important contribution and will assist the Panel to make recommendations for improvements to charity regulation in NI.
– Do you think a threshold should be introduced for the requirement for and Independent Examination?
– Do you want to see better proportionality for smaller charities, with income under £10K?
– Are you happy with the Annual Reporting requirements?
– Is guidance provided by CCNI easy to navigate?
NOW IS THE CHANCE TO HAVE YOUR SAY!