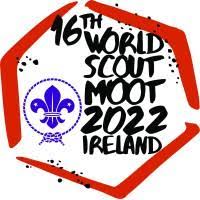 Ireland 18th – 28th July 2022
The World Scout Moot is an event for  Rovers, in which you must be 18-26 years old at the time of the event . Participants join international patrols organized previously by the Moot Planning Team; this allows them to have a more intense international experience. If you are older, you can be part of the International Service Team (IST).
The Moot is divided into two parts, one where the patrols go on various trails and explore the country and the other where everybody gets together in basecamp.
Website:
https://www.worldscoutmoot.ie/
Facebook Page: