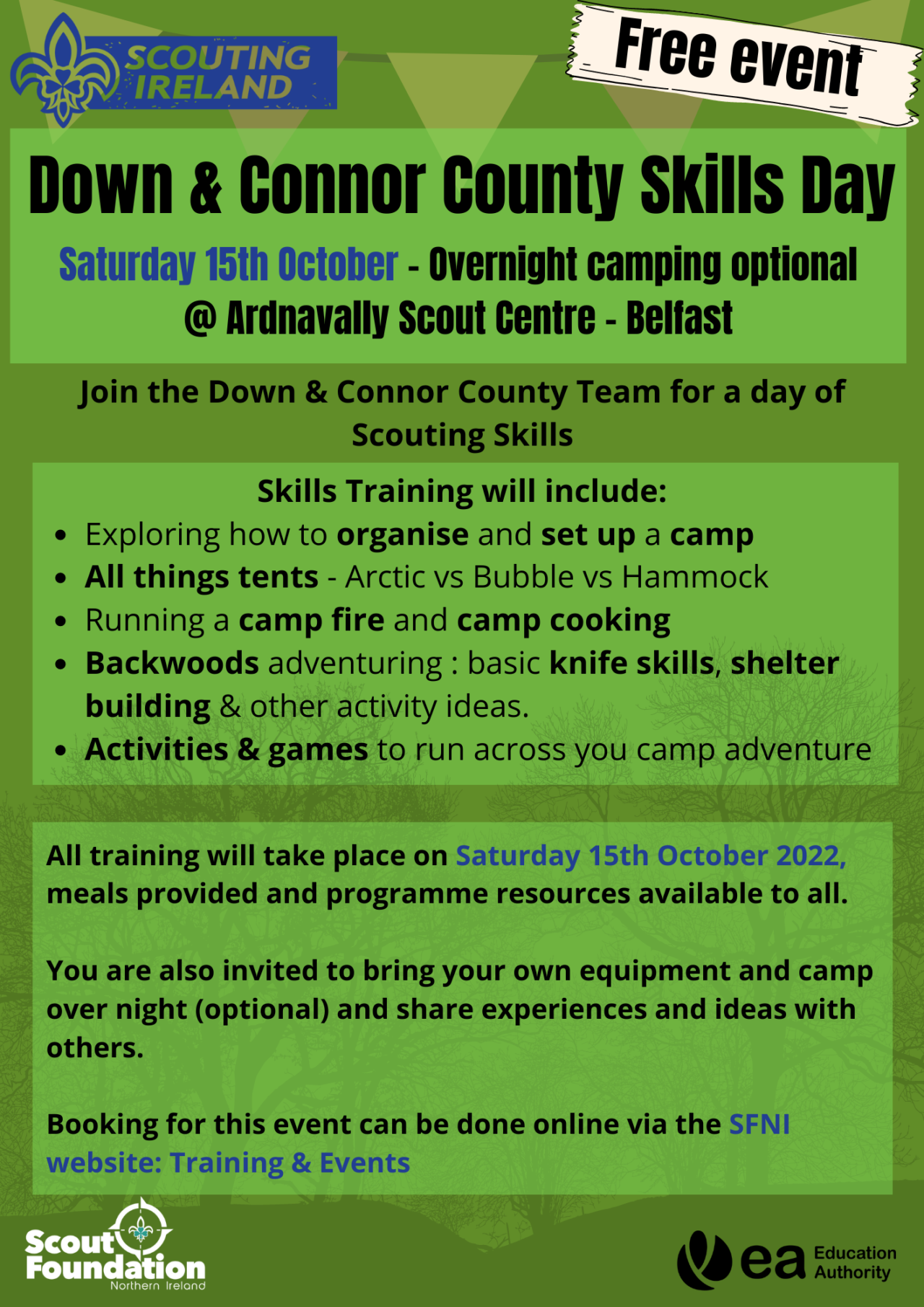 Down & Connor County Skills Day/ Weekend
Saturday 15th October 2022 (10.30am – early evening)
For those overnighting the event will close around midday (12pm) on Sunday 16th October 2022
---
109 Old Milltown Rd,
Castlereagh, Belfast
BT8 7SP
Open to all registered Scouting Ireland Leaders & Scouters in Down & Connor
Arrive: Saturday 15th Oct 2022 @ 1030am – Saturday training concludes early evening

Overnight tenting or hammocking (please provide your own)

Finish: Sunday 16th Oct 2022 @ 1200pm
---
---
The Down & Connor County Team invite all County Leaders and Scouters to join them in taking part in a FREE County Skills event at Ardnavally Scout Centre on the 15th & 16th October.
Skills training will occur primarily across Saturday 15th Oct, with a focus on learning and sharing knowledge in skills relating to Camp and Backwoods activities and adventure skills.
Programme elements, resources, games and activities will also be presented and explored to help you better plan and deliver training for your sections in these areas.
There is an option to camp overnight if you choose, the County Team hopes to encourage conversations, activities and the sharing in knowledge and experience to strengthen connections between us and celebrate Scouting across the County.
---
This event is only available to Leaders and Scouters registered with Scouting Ireland Down & Connor County Scouting Ireland Groups.
---